SUNDERBANS NATIONAL PARK
| | | |
| --- | --- | --- |
| Location of Sundarbans | : | Piyali, West Bengal |
| Nearest Access to Sundarbans | : | Gosaba (50-kms) |
| Coverage Area of Sundarbans | : | 1330.10-sq-kms |
| Climate of Sundarbans | : | Winter Min. 10°C , Summer Max.34°C |
| Major Wildlife Attraction in Sundarbans | : | Bengal Tiger, Ridley Sea Turtle |
| Best Time to Visit Sundarbans | : | September -March |
About Sundarbans National Park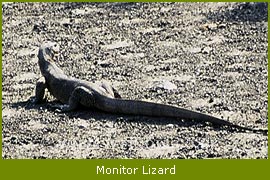 Sunderbans is a misnomer of the word "beautiful forest", it actually has derived its name from the Sunderi tree which is the native to this estuarine mangrove delta.
A Unesco World Heritage Site, Sundarbans National Park in India is one of the world's largest deltas and the mangrove forest formed by the confluence of three rivers- the Ganga, the Brahmaputra and the Meghna- covering an area of 2,585 sq km wildlife sanctuary, which extends into Bangladesh too.
Major Wildlife Attractions :
The Sundarbans Wildlife Sanctuary is home to a large population of Tigers as well as to a number of wild animals like Spotted deer, Monkeys, Wild Boars, little porpoise, Indian fox, Fishing cat, Common grey mongoose, Pangolin, Small Indian civet, Gangetic Dolphin, Crocodiles, River Terrapin, Olive Ridley turtles, Hawksbill turtle, Indian python, Water monitor lizard, crabs.
Sunderbans is the breeding ground of immense variety of birds like Heron, Egret, Cormorant, Fishing Engle, White Bellied Sea Eagle, Seagul, Terns, 7 species of Kingfisher as well as migratory birds like Whimprel, Black-tailed Godwit, Little Stint, Eastern Knot, Curlew, Sandpiper, Golden Plover, Pintail, White-eyed Pochard and also Whistling teal.
Other Attractions:
The Sajnakhali Sanctuary :The Sajnakhali sanctuary, famous for its rich avian population, is regarded as a part of the Sunderbans National Park. The kingdom of birds at Sajnekhati enchants your eyes. The most sought after sights by a bird watcher are seven colourful species of Kingfisher, white bellied Sea Eagle, Plovers, Lap-Wings, Curfews, Whimbrels, Sandpipers and occasional Pelican.
Kanak :
Kanak is the nesting place of the Olive Ridley Turtles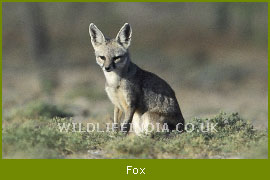 Netidhopani :
At Netidhopani, the ruins of a 400 year old temple and legends lend mystery to the atmosphere.
Bhagabatpur :
Bhagabatpur is famous for having a hatchery of the largest estuarine crocodiles in the world.
How to be at Sundarbans National Park:
Air :
Kolkata is the nearest airport, which is about 112 kilometres from Sundarbans
Rail :
Canning is nearest railhead, at a distance of 48-kms.
Road :
Road transportation is available from Kolkatta for Namkhana (105-kms), Sonakhali (100-kms), Raidighi (76-kms), Canning (64-kms), and Najat (92-kms), which are all near the Sunderbans and have access to the riverine waterways leading to it.
SUGGESTED TOURS
»
Sunderbans Weekend Getaway
»
Kaziranga & Sunderbans National Park
»
Land of Royals
SUGGESTED RESORTS
»
Ranthambore Regency
»
Dev Vilas
SUNDERBAN NATIONAL PARK RESERVATION FORM