SOUTH INDIA BIKING TOUR
---
Duration :
09 nights / 10 days
Places Covered :
Bangalore - Cochin - Parambikolam - Chinnar Wildlife Sanactuary - Marayoor - Kanthalloor - Kundala - Munnar - Devikulam - Kailasapara - Nedumkandam - Periyar - Kuttikanam -Elappara - Wagamon - Teekoy - Kottayam - Kumarakom - Muhamma - Kovalam - Trivandrum - Bangalore
---
A 405 km Bike Challenge This is a trip of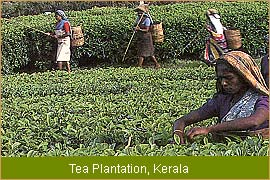 outstanding variety, from the tropical forests of Western Ghats, fine National parks to the palm fringed beaches of Kovalam.
Our route weaves its way through the Western Ghats (Hills), on the slopes wildflowers, tea plantations, pine and bamboo forest flourish creating a riotous patchwork of colors. At the end of the trip there is a time to relax on a beautiful beach of Kovalam.


Best Time : November to March


Day 01 : Bangalore

Arrive Bangolore from your home country. Meeting and assistance on arrival and transfer to the pre-booked hotel. Morning free, afternoon free to explore on your own. Overnight at hotel.
Day 02 : Bangalore to Cochin to Parambikolam
Early morning flight to Cochin, and then drive about 7 hrs to Parambikolam via Sholayar Forest and Valparai Tea estates. The road winds you through the stunning views over the Western Ghats. Upon arrival, check into the forest lodge. Rest of the day free to relax or stroll around the forest.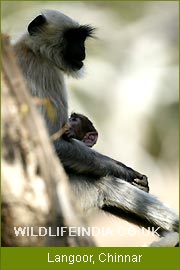 Day 03 : Parambikolam to Chinnar Wildlife Sanctuary to Marayoor

After breakfast we drive (10kms) towards the first forest check post to start our cycling trail via Annamalai Wildlife sanctuary. The next 30 kms we cycle through the villages of Tamil Nadu through paddy fields, coconut farms. (village road). After 30kms we reach the main road to Chinnar Wildlife Sanctuary and next 05 kms will be through the Chinnar WLS. We cycle for next 16kms to reach Marayoor for our campsite. The terrain is interesting with gradual ascent and descent with Western Ghats on the western side of the road. O/n camp.
Day 04 : Marayoor to Kanthalloor to Kundala to Munnar
Morning after breakfast we start our cycling towards Kanthalloor (15kms) (in between 08kms is rough road), the road passes through the proposed Mannavon Chola National Park and reach Kundala dam (16kms). The views are stunning and when we reach near to Munnar, we feel the natural beauty of tea plantations. The stretch between Kundala dam and Munnar is 25 kms. O/n Camp.


Day 05 : Munnar to Devikulam to Kailasapara

Morning after breakfast we cycle towards Kailasapara (about 62kms) through the view point of Munnar - Lockheart Gap. The road winds you through the plantations of tea, coffee, pepper and tea. Our camp will be in 1500 acres of land with cardamom, spices and they also have a tea factory of their own. O/n Camp


Day 06 : Kailasapara to Nedumkandam to periyar
After breakfast cycle towards Periyar via Nedumkandam (60kms). Upon arrival, we will camp in a beautiful site among the spice plantations. O/n Camp.
Day 07 : Periyar to Kuttikanam to Elapara to Wagamon to Teekoy

Early morning boat ride in Periyar Wildlife Sanctuary and at 09.00hrs we start our cycling to our beautiful camp site at Teekoy (about 66kms). The terrain is beautiful with plantations, tea estates, and other countryside. In some extend the roads will have deep ascent.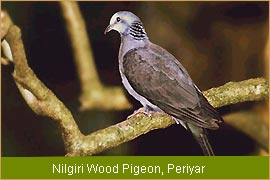 Rest of the day free to relax. O/n Camp.


Day 08 : Teekoy to Kottyam to Kumarakom to Muhamma
Morning after breakfast cycle towards Kumarakom (about 69kms), through the tea estates, rubber plantations and tranquil countryside. Upon arrival in Kumarakom, we proceed to Muhamma (about 24kms), which will be our finishing point. Upon arrival in Muhamma, we drive towards Kovalam to relax. O/n Hotel.


Day 09 : Kovalam
The day at leisure. After a fairwell dinner, transfer to Trivandrum International airport to board flight to your home country.
Day 10 : Trivandrum
Board the flight by early morning.
SOUTH INDIA BIKING TOUR RESERVATION FORM