HOME
:
Visitors Gallery : Family Group Tour

TIGER TOURS INDIA

Footprints of Tiger

Tigerland Safari


Grand Tour of Tigerland

More Tiger Tours...



HIMALYAN ADVENTURE

Kanchanjunga Trek

NATURE TOURS INDIA

Endemic Kerala Wildlife

South India Biking Tour

Elephant Safari

Wildlife & Tribal Tour of Central India

More Nature Tours...

BIRDING IN INDIA

India Birding

Endemic Species of India

Ramsar Sites in India

Birding Map of India

India Bird Checklist

BIRDING TOURS IN INDIA

Himalayan Birding

North India Birding Trip

Western India Birding

Birding in Goa

North East India Birding

East Himalayas Birding

Endemic Kerala Wildlife

More Birding Tours...

NATIONAL PARKS INDIA

Bandhavgarh National Park

Bandipur National Park

Keoladeo National Park

Corbett National Park

Dudhwa National Park

Gir Wildlife Sanctuary

Kaziranga National Park

Kanha National Park

Manas National Park

Periyar Wildlife Sanctuary

Ranthambore National Park

Sundarbans National Park
WILDLIFE SPECIES

Apes Family of India

Bears Family of India

Cats Family of India

Dog Family of India

The Elephant of India

Other Species
WILDLIFE CONSERVATION
VIRTUAL TOUR OF INDIAN WILDLIFE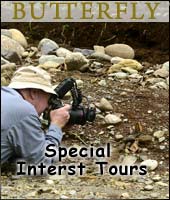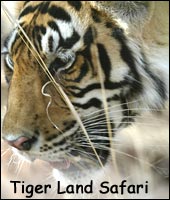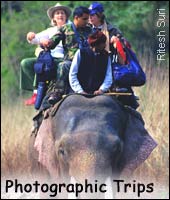 Family Group Tour


In the present fast paced life not many people have quality time to spend with their parents or children or grand children. What better way to travel as part of our Family Tours and enjoy being with your loved ones. Our Family Tours are designed carefully keeping in mind the needs of different generations. Imagine watching a Tiger walking through the tall grass while sitting on top of an elephant with your children and grand-children. Imagine standing knee deep in small rivulet and helping the mahout bath the elephant or simply feeding locally made Chapatti to the elephant calf in the forest camp. Through our Family Tours your kids can enjoy time spent with their Grand parents away from home and any worries about the school schedules. Some of you may have never traveled abroad with your children. Let our Family Tours take care of all your worries. We will design a comfortable, safe and fun filled itinerary for your family so that when you go back you have many a tales that your children and grand children will remember for years to come.