Trip Report North-East India
December 2009.
Destination Cover : Kaziranga
Our day 3 in Kaziranga started with an over cast sky as it had rained previous night and in some places it was quite misty. We soon got in jeeps and proceeded straight for the Eastern Range of Kaziranga National Park.
After a short drive arrived at the gate and completed formalities. This portion of the park has a huge lake in the middle and you variably go around it to come back to the point from where you enter. We also started our wildlife excursion in the same way and reached a watch tower soon. A short break with everyone trying their best to spot some animals proved to be not much of a success. Driving down further on the track we soon came to a point from where one can see the mighty Brahmputra River.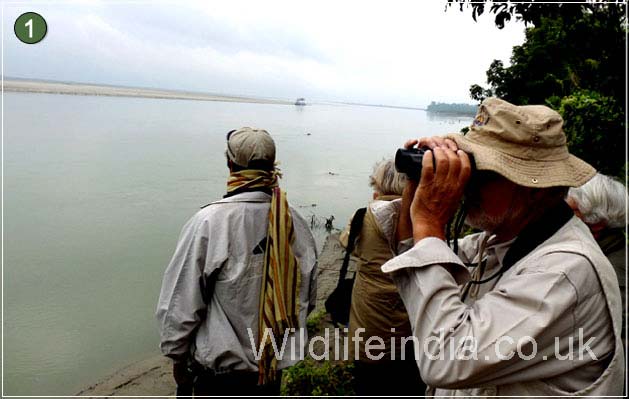 Our guide spotted fresh pug marks of a tigress and her cubs on the river bank. They must have come early in the day to drink water and returned back to the forest may be on hearing us approaching. A short drive and suddenly the lead jeep stopped with our guide frantically pointing to a tree next to the track. It had fresh marks of tiger claws on the bark of the tree.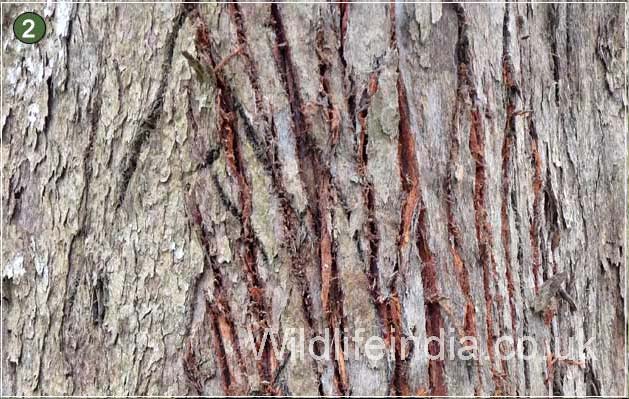 Continued with our excursion and spotted a pair of Black Neck Stork,
r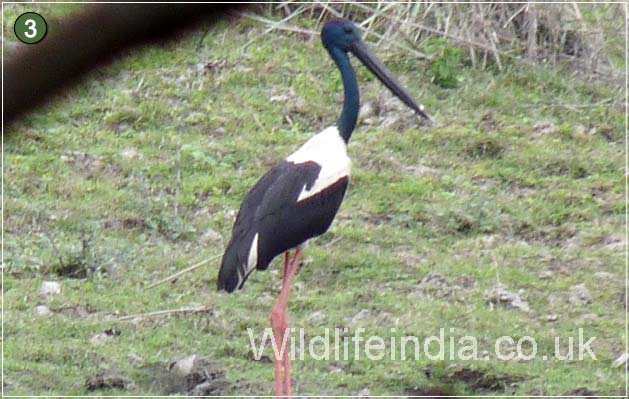 Stork Billed Kingfisher, Changeable Hawk Eagle, Crested Serpent Eagle, Peregrine Falcon,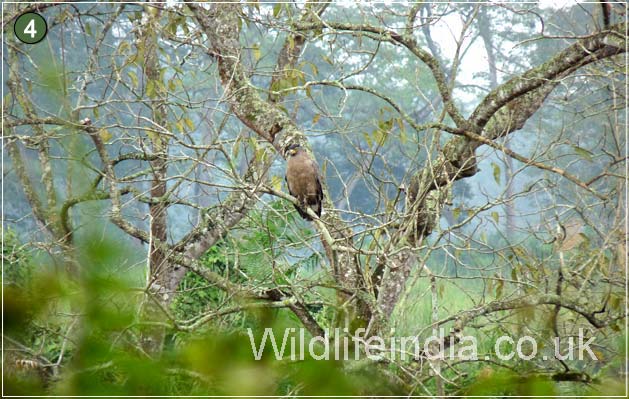 couple of Lesser Adjutant Storks, Pallas Fishing Eagle, Grey-Headed Fishing Eagle, Himalayan Griffon, Grey Lag Geese, Bar Headed Geese, Ruddy Shelduck, Gadwall and many other bird species. Also seen were couple of Wild Buffaloes, One or two Rhinos. Just before coming out of the park we also saw Spotted Jungle Owlet. On the way out saw a pair of Great Hornbill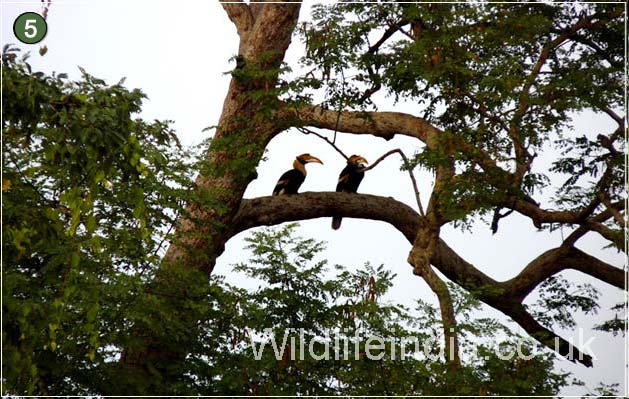 Returned to the lodge for an early lunch and left for afternoon round of our excursion in the Central Range of Kaziranga. A short drive and our journey were interrupted by an elephant ambling down on the track in front of us. This was a female who got startled by our approaching jeeps as it was busy feeding on the juicy bark of the tree next to the track

It trumpeted loudly and ran on the track for while before disappearing in the tall elephant grass.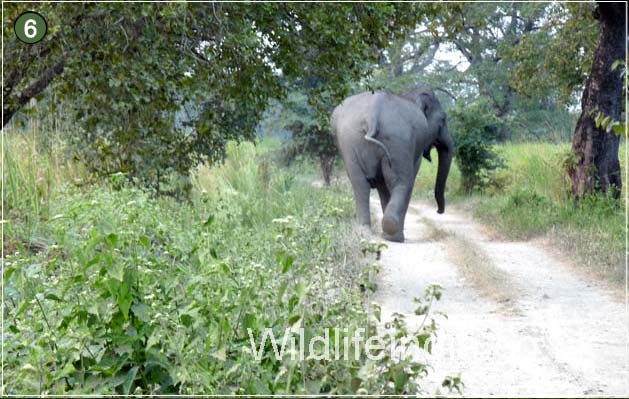 Further on we saw some more herds of elephants feeding on the banks of various water bodies.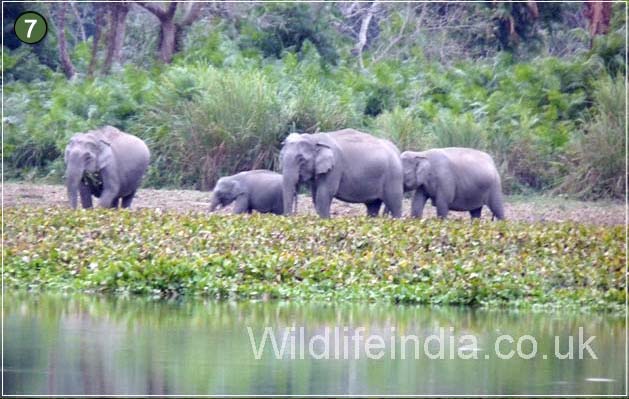 As it was getting dark we started our journey back to the lodge. On our return meet 3 young ladies who were looking quite excited as they had seen a tiger just before they were coming out from the park. It was too dark for them to take any picture.