Manas Trip Report

December 2009
Destination : Kaziranga / Guwahati / Manas

An early morning wake up call followed by quick breakfast as we had decided to Manas via Guwahati so that group members could see some of the endangered animal at the Guwahati Zoo. We reached Guwahati well in time and went around the zoo which was not as we had expected. Most of the animals were not visible or were simply not there. However, did manage to see a Hoolock Gibbon swinging high on a tree making loud calls. Soon everyone decided to leave and on the way saw couple of Brow Antlered Deer in an enclosure. We left for Manas and decided to have lunch on the way at one of the roadside restaurants. It turned out to be a real funny event as the boys at this place had never catered to westerners let alone a group of them. Everyone was rushing around trying to organize things from different places. Any way meals were finished quickly and journey resumed.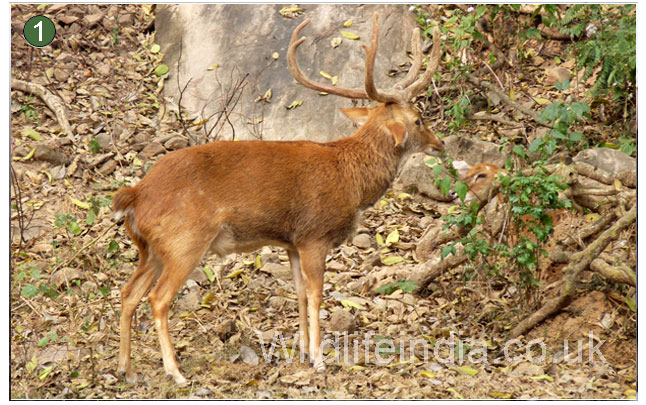 A small halt was made for tea and it was also an educational experience for group members as they all had their first opportunity to see how Tandoori Roti (Bread) is made. Soon it was dark and couple of kms from Manas the road was totally engulfed with fog. So no one had any idea as to where we are going. Finally reached our camp located in the Eastern Periphery of the national park. Dinner and off to bed as an early morning call waited for us next day.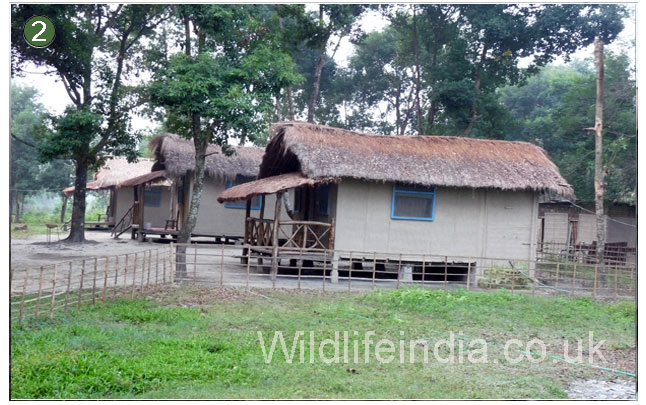 09th December
Manas National Park.
Early morning around 3 or may 4 AM heard loud trumpeting of wild elephants, this sounded quite close to our camp. Left for our morning excursion with our guides (all local tribal boys). Soon spotted a troupe of Capped Langurs high on the trees. This was my as well as most of the other group members first ever sighting of these primates. Must say they are quite beautiful to look at.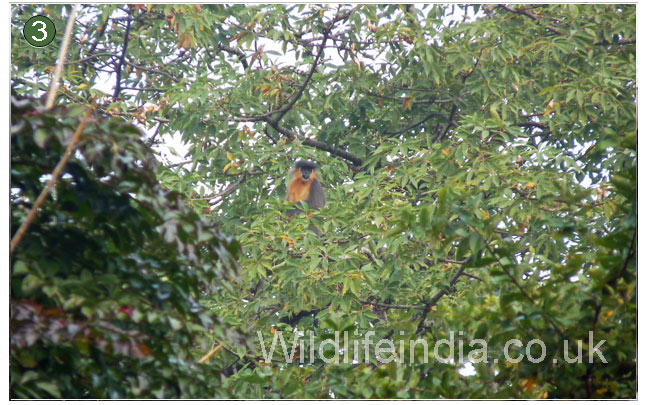 Resumed our excursion and soon reached one of the many forest check posts dotting the park. We were told that early in the morning a tusker had damaged one of the doors and destroyed papaya trees growing outside the check post. The boys (our guides and drivers) soon got busy preparing breakfast for us. Rest of the group spread out looking at different things around the post. Dr. Jantschke soon spotted a Nest of Tree Ants.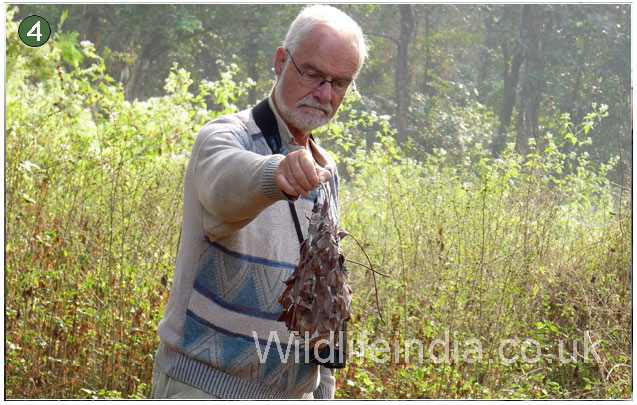 After breakfast we decided to walk along the forest track with out Guard, who incidentally was carrying a gun for our safety. It is mandatory in Kaziranga and Manas for the guards to carry a gun to scare away any charging elephant or rhino as well as to tackle on the poachers. Short stops were made on way to see the flora of Manas and hear about them from our guides.